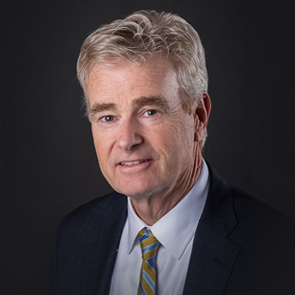 Ken Lamneck
President and Chief Executive Officer
Insight
Ken Lamneck holds a bachelor's degree in Engineering from the United States Military Academy at West Point, and an MBA from the University of Texas.
Get to know Ken.
Ken Lamneck was appointed president and chief executive officer of Insight on January 1, 2010. From 2004 through 2009, he served as president, the Americas, at Tech Data Corp., a wholesale distributor of technology products, where he led operations in the United States, Canada and Latin America.
From 1996 to 2003, Ken held various executive management positions at Arrow Electronics, including president of Arrow/Richey Electronics and president of Arrow's Industrial Computer Products business.
On June 11, 2013, Ken was appointed to the board of directors of Benchmark Electronics Inc., a publicly held company that provides integrated manufacturing, design and engineering services to original equipment manufacturers of computers and related products.
Ready to connect your business?
5,000+
software, hardware and cloud partners
1,100+
consultants, architects and professionals
22
countries connect with Insight's global reach