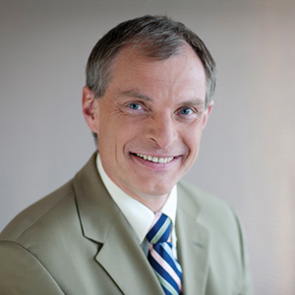 Wolfgang Ebermann
President
Insight EMEA
"Wolfgang's leadership style and experience will undoubtedly help define and grow our EMEA business' competitive position in 2014 and beyond."
– Ken Lamneck
President and Chief Executive Officer, Insight
Get to know Wolfgang.
Wolfgang Ebermann joined Insight after 22 years at Microsoft, where he most recently served as vice president and chief operating officer, Central Eastern Europe. There, he directed sales, marketing and services for a 20-country region with more than 2,000 employees.
Wolfgang began his executive career as Hewlett-Packard's European software marketing manager before moving over to Microsoft and assuming a variety of executive roles, including Europe, Middle East and Africa (EMEA) vice president for small, midmarket and partner business.
Wolfgang earned his degree in Business Administration from the University of Applied Sciences in Rosenheim, Germany, where he majored in International Marketing and Human Resources.
Ready to connect your business?
5,000+
software, hardware and cloud partners
1,100+
consultants, architects and professionals
22
countries connect with Insight's global reach