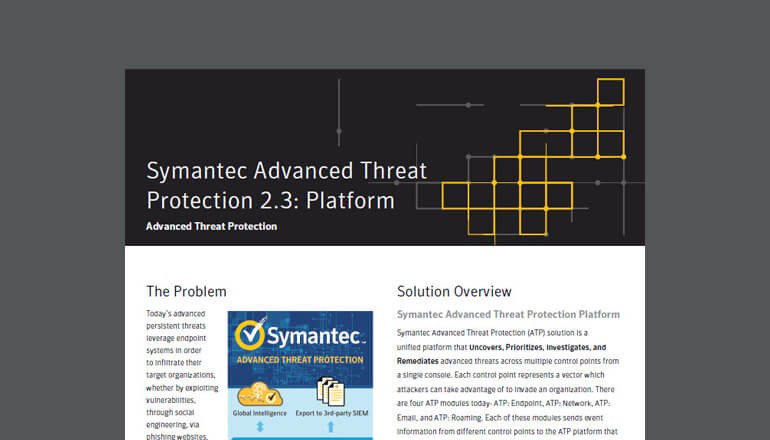 Solution brief:

Advanced Threat Protection 2.3: Platform
Today's cybersecurity threats leverage sophisticated attack strategies that can compromise your organization's data and systems. Learn how Symantec's unified Advanced Threat Protection platform identifies and remediates complex security threats across four key control points.
Defeat any threat.
Insight and Symantec will help you prevent, detect and respond to cybersecurity attacks quickly and effectively.