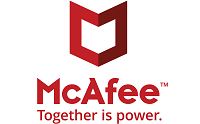 Device to cloud cybersecurity
Adversaries may be unpredictable. Your security partner can't be.​
Three years of Security for the price of two!​
Feeling uncertain on the future of Symantec's Enterprise products, services and support since the recent Broadcom acquisition?​
McAfee is the only pureplay cybersecurity provider that secures the modern cloud architecture from the device to the cloud.​
Insight and McAfee are committed to supporting all enterprise customers with a robust portfolio and an opportunity to switch from Symantec to McAfee and get three years of security solutions for the price of two!* Transition by the end of September to take advantage of this exclusive offer!*​
Terms and conditions
*All new opportunity registration submissions must be submitted and approved in the McAfee Opportunity Registration Portal within this period. Deals must be closed by September 30, 2020. Only three year contracts are eligible for discounted pricing. Customers must be new to McAfee, and existing customers who have Symantec products installed that meet the requirements of McAfee's qualifying products. Eligible products: UCE SKUs (UCEA and UCEB) and Endpoint SKUs (MV1, MV2, MV6 and MV7) with three-year contracts. Excludes monthly pay-go contracts. The Program is void where prohibited by Federal, state or local laws or company policy. McAfee or Insight will not be held liable if the Program is in violation of specific Channel Reseller company policies or local country laws..

Book your free assessment
We'll be in touch right away