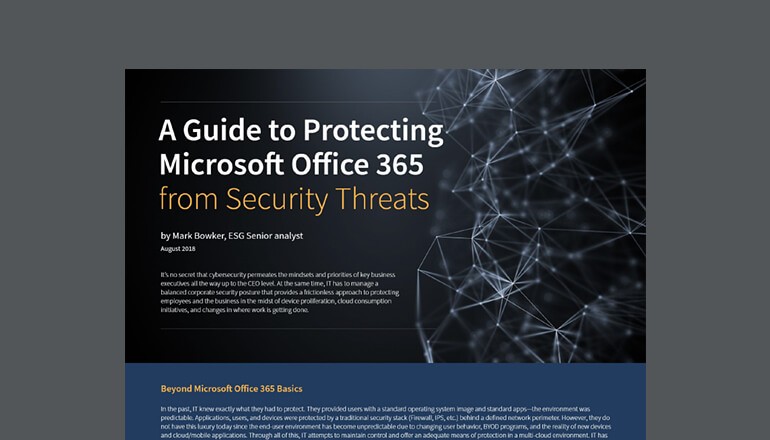 Guide to Protecting Microsoft Office 365 from Security Threats
While migration to Microsoft® Office 365® can help businesses reduce costs and simplify IT management, it can also lead to new vulnerabilities. In this guide, learn more about common challenges and potential risks associated with cloud-based applications, as well as strategies which can help secure your data.
Protect your business.
Explore how Symantec™ Email Security.cloud, available from Insight, can safeguard your Office 365 environment against spam, spear phishing, malware and more.